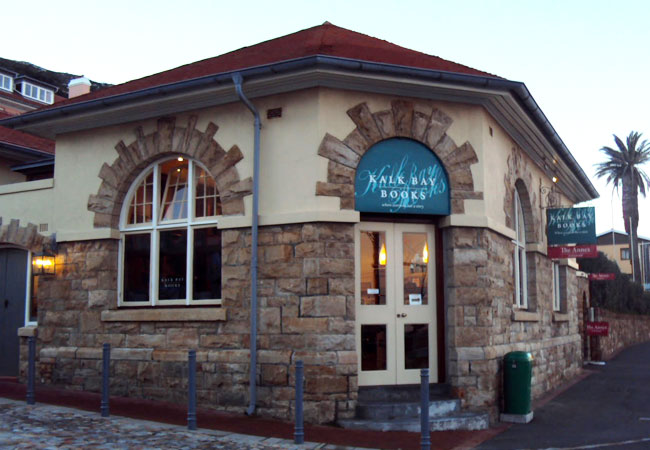 Luke Alfred, renowned sports journalist and author of The Art of Losing: Why the Proteas Choke at the Cricket World Cup and When the Lions Came to Town: The 1974 Rugby Tour to South Africa, recently paid a few visits to Kalk Bay Books in Cape Town, one of the country's best loved bookshops, and found it to be one of the finest out there.
Alfred supports his argument by listing, and explaining, the reasons readers read and visit bookshops. Kalk Bay Books, according to him, understands this and presents itself as both a place "with a sense of self and of humour".
"What academic monographs and run-of-the-mill reviewing fail to do is to take us into this place – part fantasy, part reverie, part stunted friendship – at the very core of how readers read.
"We read soulfully, vulnerably, and the bookshop in Kalk Bay seemed to acknowledge this, resisting the temptation to link the experience of selecting a book, buying it and taking it home to read with any other form of consumption. Here we had a strong black with a dash of milk and one sugar," Alfred writes.
Read the article, then start planning your trip to Kalk Bay to experience this remarkable bookshop for yourself:
My family and I found ourselves in Cape Town's Kalk Bay for the holidays. As well as the village's many delights — the Olympia Café and the decadent seals twirling in the harbour — Kalk Bay possesses a fine bookshop.

If it is not independent of ownership, it is certainly independent of spirit. During several immersions there, I found myself wondering about the shop's range and atmosphere, realising that as well as the staff clearly being readers and loving books, the shop pedalled a view of the world.
Book details
Image courtesy of SA Venues
» read article