Justin Bonello and Suzelle DIY are well-known for their expertise in and outside the kitchen – so what happens when two firecrackers collide? Sparks fly!
Suzelle invited Bonello to show her how to make Braaied Banana Brandy Splits, or if you'd prefer Suzelle's name for Bonello's recipe, Braaied Brandy Banana Splits. (Hers makes more sense, doesn't it?)
To cook like Bonello, you will need: Bananas, brandy, a braai and syringes (don't worry, this recipe is 100 percent safe).
In the video, Bonello demonstrates how to inject the brandy into the bananas and at the end the two cooks show their results. You can decide which dessert looks more appetising.
Watch the video: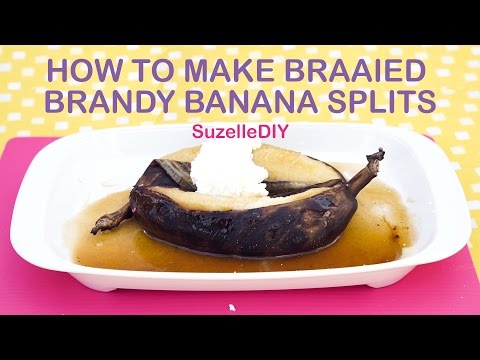 Book details
» read article