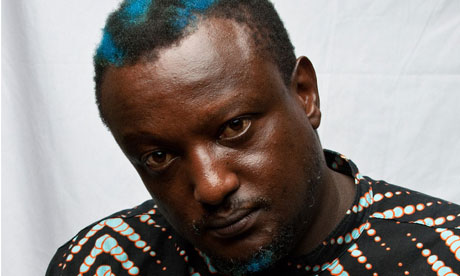 In an article for BBC News, Binyavanga Wainaina, author of One Day I Will Write About This Place, takes exception to the way in which the media represents Africa, in a manner akin to that of his satirical essay "How to Write About Africa".
According to Wainaina, Africa's success is often measured in terms of how different it looks from "sophisticated" nations like Switzerland. He argues that while "we will never look like what CNN wants us to look like", Africa is not characterised by stagnation, something which would be "much, much worse".
Let us imagine that Africa was really like it is shown in the international media.

Africa would be a country. Its largest province would be Somalia.

Bono, Angelina Jolie and Madonna would be joint presidents, appointed by the United Nations.

European aid workers would run the Foreign Affairs Office, gap year students from the UK the Ministry of Health and the Ministry of Culture would be run by the makers of the Kony2012 videos.
Book details
Image courtesy The Guardian
» read article