A powerful journey: Steven Robins talks about discovering the 100 letters that inspired Letters of Stone
Steven Robins spoke to Morning Live presenter Samm Marshall on SABC Digital News recently about his new book, Letters of Stone.
Robins grew up in Port Elizabeth in the 1960s and 1970s, and was haunted by an old photograph of three unknown women, which stood on a table in the family dining room. He later learned that the women were his father's mother and sisters, photographed in Berlin in 1937, before they were killed in the Holocaust.
Robin traveled to Berlin, and there discovered almost 100 letters that revealed the inner lives of these women.
"Suddenly I could read in their own words, I could get their voices, and I could learn about their experiences trapped in Berlin in the 1930s and early '40s. And that opened opened up an entire world for me," he says.
"Emotionally, I've been on a long journey. But what was particularly poignant was to begin to find out who my grandmother was, and to find out who my aunt was. Prior to that they were simply bare facts.
"That was the most powerful part of this whole journey."
Watch the video: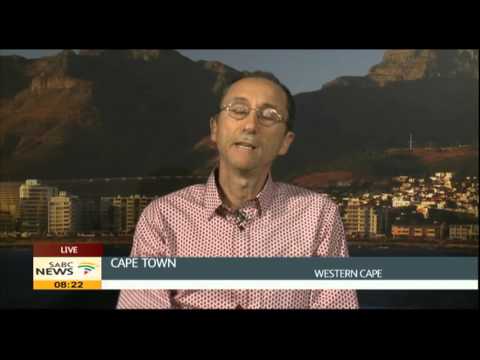 Related stories:

Book details