Excerpts from Umuzi's Three SALA Award-winning Books, by Claire Robertson, Jamala Safari and Sihle Khumalo
Three Umuzi authors were rewarded for their literary work at the 2014 South African Literary Awards (SALAs) in November:
Find more information on each of these books as well as excerpts below: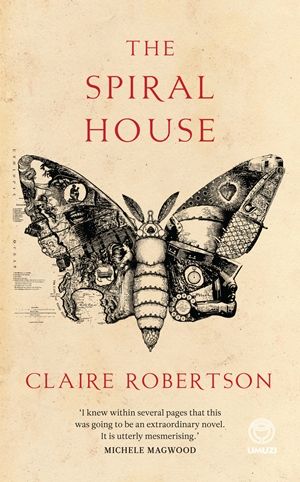 The Spiral House is a grand tale of love, wig-making and the Enlightenment set in the Cape Colony.
Telling two stories, this debut novel exposes what binds us and sets us free. In his review Jonathan Amid describes it as follows: "a dense, demanding novel that requires from its reader an emotional investment and a willingness to listen. The voices that ultimately emerge are haunting, and sublime."
Read an excerpt from Robertson's first novel:
As you know, a head is a deal heavier than it looks. That is one reason you do not want to drop it anywhere near your feet. Another is that it takes a long age to push it back into shape if it should fall on its sides or on the back. The face matters less but the sides and the back take an age to put right and he almost always could tell if you had gone and dropped it while he was out.

He was out when they came so sudden to the door and I stumbled and let the thing fall but held on at the last and spared it and my toes and set it on the sill of the street side window, where there was light to see by. At their end of the shop the man blocked light from the door and the woman who walked before him moved under a dull cloud. She stopped three steps in and spoke to her man without a look at him or me, or anywhere but at her hands in finger gloves held at her stomach, pressing the dark stuff against her. She said:

'Melt. Ask after the master.'
* * * * * * * *
The Great Agony and Pure Laughter of the Gods was shortlisted for the 2013 Commonwealth Book Prize and has been described as "a crucial addition to the body of literature documenting the scars of war on children".
Safari, who himself is a refugee, wrote this gripping narrative by recalling his own experiences. It tells the deeply affecting story of Risto Mahuno's agony as he flees unthinkable circumstances in the DRC, travelling more than 2 000 km to a refugee camp in Mozambique.
In this excerpt Risto is interviewed by the management of the refugee camp, an event which causes him to recall the ghosts of his past:
The interviewers started with their soft smiles, with easy questions, the
news of the camp, and so on. Then they went on to ask about name, family, town and country of origin.
'The whole camp is talking about your last harvest of tomatoes,' said Mr Thomaso Dwanga, the only Mozambican at the interview table; he spoke a nice Swahili.
'You know this camp talks about anything, even a rain that the heavens have not yet thought about.'
The two refugees present, Mr Rashid and Mama Lemwalu, who represented the board on camp management, were astounded by the wisdom of the young boy; they had heard about it, but now they saw it for themselves.
'You know this is your second and last interview,' Mr Thomaso reminded Risto.
'Yes, Sir.'
'I believe you are ready to talk today,' added Mr Thomaso.
'Let me remind you, any lies will lead to rejection of your application for refugee status, and then deportation. We are here to help you formulate a good report for the United Nations. Ask questions when
you don't understand well.' These were the wise words of Mama Lemwalu.
* * * * * * * *
Almost Sleeping My Way to Timbuktu is Khumalo's account of travelling to West Africa by public transport.
Armed with his infamous sense of humour, an unexpected sensi­tivity towards his host countries and irrepressible optimism Khumalo journeyed through Francophone Africa without speaking the lingua franca.
In her review of this award-winning book, Margaret Whitaker writes: "By the end, it's Sihle Khumalo (1), West Africa (0). You'll be cheering our man all the way to the end."
Read about Khumalo's time in Sénégal:
My thoughts as the plane was about to touch down just after 16:00 were interrupted by the sight of a massive bronze statue on the left-hand side of the aircraft. I had, as part of my research for the trip, read about this statue. I had seen the pictures and knew it was huge. Still, the sheer size of the family emerging from a hilltop – a woman, a man with his right arm around her waist, and a child sitting on his left shoulder pointing towards the open sea with her small left hand – took me by such surprise that my jaw dropped.

South Africa's former President Thabo Mbeki, an African Renaissance man, and former Sénégalese President Abdoulaye Wade must be beaming with African pride whenever they fly past the monument, I thought. Both gentlemen were part of the Africa-can-and-mustsolve-her-own-problems-the-African-way philosophy. What a pity that neither men lasted very long as head of state. Mbeki couldn't even attend the grand opening of this monument as president of South Africa, because by April 2010, which was also the 50th anniversary of Sénégal's independence from France, he had long been succeeded by a sexy singing-anddancing man from Nkandla.
Book details