Gallery and Quotes: Alf Kumalo's Photos of Nelson Mandela from 8115: A Prisoner's Home
Following the passing of Nelson Mandela on Thursday, The Guardian has shared some of Alf Kumalo's photographs of South Africa's first democratically elected president and his family from 8115: A Prisoner's Home.
David Smith notes that Kumalo, who passed away last year, "chronicled the Mandela family for 60 years". Smith quotes Kumalo's own words from the books, where he describes meeting Mandela for the first time, taking photos of his children to send to him in jail, and covering events of the anti-apartheid struggle.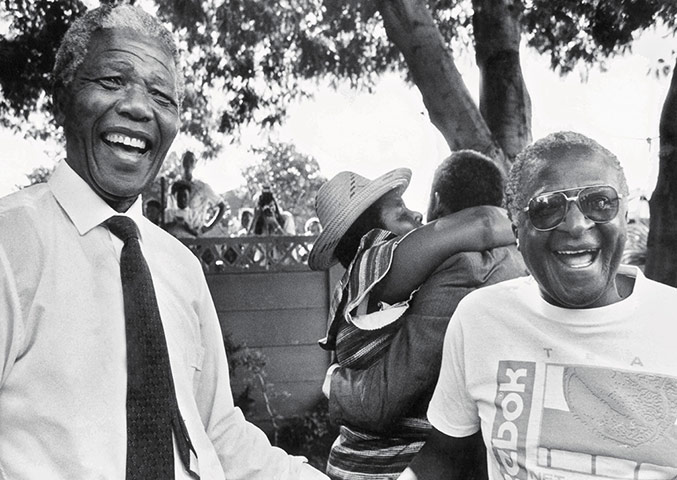 Nelson Mandela recalled that, during his long imprisonment, what he missed more than anything was the sight and sound of children. As a father, he was deprived of watching his own children grow up – except in a series of snapshots delivered to Robben Island by his wife Winnie. These precious pictures were taken by Alf Kumalo, the late Sowetan photographer who chronicled the Mandela family for 60 years.

"He asked me to do pictures for him, maybe twice a year, every six months, showing the kids," Kumalo said. "I would give them to Winnie to take to him in prison. All he looked at was pictures of his children that I used to take."
Book details