Try Justin Bonello's Tasty Recipes for National Braai Day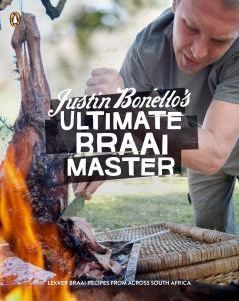 One of South Africa's favourite chefs, Justin Bonello, will also be celebrating National Braai Day tomorrow. He shared some delicious recipes with readers of IOL Lifestyle.
Try his Perfectly Braaied Lamb Chops, Flame-Braaied Steak and Sticky Short Ribs. For more of Bonello's braai recipes, get his Ultimate Braai Master cookbook.
Heritage, next Tuesday, has been rebranded as National Braai Day over the years.

On this day South Africans celebrate their diversity over the common and uniting force of a good old-fashioned South African braai.

We asked the braai master himself, Justin Bonello, to share a few recipes and tips.
Book details