Excerpt: Recipes from Jackie Cameron Cooks at Home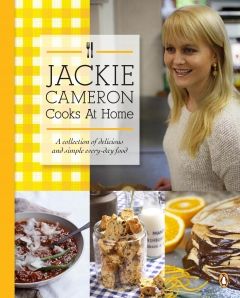 Penguin Books have shared excerpts from Jackie Cameron Cooks at Home by Jackie Cameron.
The excerpts include Crêpes Filled with Orange-Infused Chocolate Mousse, Spicy Lamb 'Bunny Chow' with Mealie Bread and more delicious recipes:
Jackie Cameron is one of the most exciting chefs working in South Africa today. Under her leadership the Hartford House restaurant in the KwaZulu-Natal Midlands has been in the top 10 in all of the South African culinary awards, achieving the first when she was just 25 years old. Jackie Cameron Cooks at Home shows the professional taking off her chef's tunic and donning her home apron.
Book details