Video: Susan Newham-Blake Discusses Why She Decided to Write Making Finn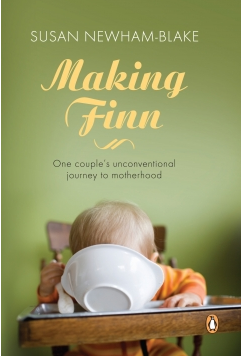 Polity's Shannon de Ryhove spoke to Susan Newham-Blake about Making Finn, which details Newham-Blake's journey to motherhood. As a magazine journalist and writer she said that she had always wanted to write a book and so when people expressed interest in her story she decided to write it down, also as a way to record her children's unique conception story for them.
Newham-Blake said that she didn't really think it would get published and then when it was she didn't think anyone would read it, so she had a moment of panic when she realised people would be reading her deeply personal story, but she said it has been a rewarding process.
Book details