Mamphela Ramphele Launches Agang South Africa (Videos and Speech Transcript)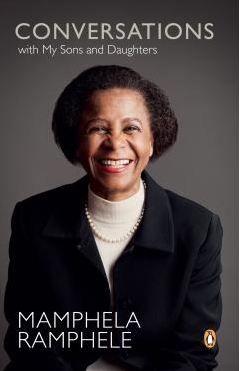 "The time has come to restore the promise of a free South Africa, to offer hope and the prospect of a dignified life for all. The time has come to lift our gaze and aim higher, to raise standards across the whole of our society. To finally bring about true freedom for all," said Mamphela Ramphele at the launch of her party, Agang South Africa, on Saturday.
"I'm here today to invite you on a journey to build the country of our dreams," Ramphele said, before mentioning some of the issues that have led to people losing faith in the current ruling party, the ANC. "The arms deal, Nkandla, the Guptas, the list goes on and on. These are not the leaders our country deserves."
Ramphele tested the waters earlier this year by forming a political party platform of the same name.
Watch part of Ramphele's speech, read the transcript below or watch the full coverage of the launch (plus see some photographs from the event over at the Daily Maverick):
Dumelang! Sanibonani! Molweni! Axusheni! Ndi macheloni! Ngiyanibingelela! Goeie dag! Good morning!

Fellow citizens I am here today to invite you on a journey to build the country of our dreams. Today we celebrate the launch of Agang South Africa as a new political party as we take the first steps toward change in 2014. We are here to begin the restoration of the promise of our great nation and to offer the hope of a better future for every South African. We are here together to honour the sacrifices of the struggle and take inspiration from the achievements of the past.

Agang pledges to live by our founding democratic values: human dignity, equality and freedom.
Book details