Justin Bonello Chats About Ultimate Braai Master and His Best Braai Experiences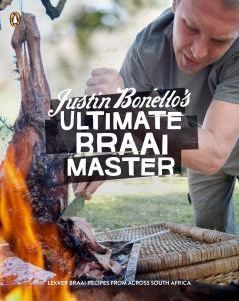 Andrea Fedder caught up with Justin Bonello to chat about his television show and book, Ultimate Braai Master, for Yuppiechef's Spatula Magazine.
They discussed how we are "living on the one continent that still retains so much of its 'wild'. Potjies, rooster brood and open flame feasts were born from the need to prepare food on the go." Bonello's Ultimate Braai Master embraces this concept.
What drives the engine under Justin Bonello's hood?

We came armed with a list of questions but, upon realising that this vagabond foodie is an unstoppable Vesuvius of passion on everything Africa, we decided to just sit and listen to Justin Bonello's take on our current food scene. The last time we had a cup of tea and a catch-up with Justin Bonello, he was stuck into the food and travel documentary genre, so his latest venture was simply a matter of time, really.
Book details