Mamphela Ramphele Talks About the Possibility of Becoming the First Female President of SA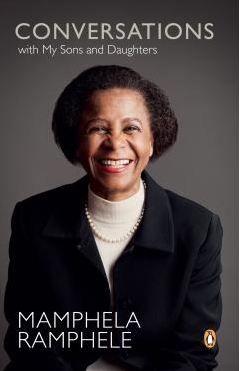 Following the launch of her party political platform Agang South Africa, East Coast Radio spoke to Mamphela Ramphele about the things she would like to change in South Africa and the political party she hopes to launch in the middle of this year.
They also asked if it was possible that Ramphele could become the first female president of South Africa, to which she replied: "Well, if the country believes that I have the capability to do so, I will be able to serve":
How is Agang going to bring about real change in South Africa?

Agang is a response to the huge potential South Africa has to be a great country. Unfortunately, for the past almost 20 years, we have under-performed. At the heart of this is poor governance. We have not run this country the way it should be run; at a national, provincial and local level. The main sign of this poor governance is the level of corruption, the impunity of corruption, the impossibility of people to get their normal entitlements unless they are part of a patronage network … Agang is going to enable South Africans to think about their countryfolk, and to feel that they have the power to change the way the country works. One of the main campaigns of Agang, which we're going to be launching in the next week or two, is changing the way we elect public officials. Because the current approach does not allow you and I to say 'this MP represents me in Durban North'.
Book details