Anthony Schneider's Novel A Quiet Kind of Courage Launched at Love Books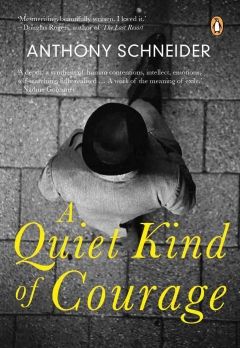 There are many books that have come out over the years about the struggle against apartheid. Many of these books focus on Umkhonto we Sizwe (Spear of the Nation) and exiled ANC members. Author Anthony Schneider takes a different look at the effects of exile by looking at it from a literary point of view.
At the launch of his novel A Quiet Kind of Courage at Love Books last night, Schneider mentioned that wars have always captured our imagination. World War 2 and the war in Vietnam have been the subject of countless literary works, films and TV shows over the years. Art, he states, comes out at least 15 years after a political trauma has occurred. Schneider said that A Quiet Kind of Courage looks past the history and focuses on the people inside the conflict.
Schneider explained that he did not start out to write a book about the struggle. In fact, he did not start out writing a book at all. He began to write about a character – a child living in Liverpool. As he continued to write and learned more about the character, the book, after much painstaking work, started to come together.
The book is about Henry Wegland, a former MK member, who was exiled and now lives in New York City. Henry encourages his grandson to travel to his former country and make a documentary about the South Africa's struggle. Schneider said that the book explores how one person's decision to fight for freedom can have ramifications for generations of his family to come. The book also looks at the meaning of home, exploring the effects of being exiled in a country that does not belong to you.
Schneider was born in South Africa but was educated in the US. He is a management consultant and lives in New York. A Quiet Kind of Courage is his first literary novel.
Book details