Justin Bonello Shares Braai Tips, His Sources of Inspiration and Two Recipes for Potato Salad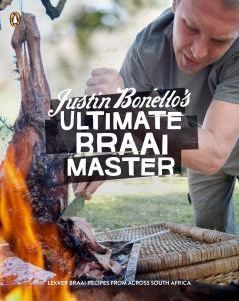 YuppieChef's Spatula Magazine recently caught up with Justin Bonello, author of Ultimate Braai Master and the driving force of the television show of the same name.
Andrea Fedder visited Bonello at his Muizenberg studio with some prepared questions but "upon realising that this vagabond foodie is an unstoppable Vesuvius of passion on everything Africa, we decided to just sit and listen to Justin Bonello's take on our current food scene."
The results? Bonello's key components for an awesome braai, a round-up of what inspires him and two different takes on the classic potato salad:
During a recent catch up with our favourite road-tripping foodie, we asked Justin Bonello for some key components to consider for a truly awesome braai experience. Turns out, there's more zen to braaing than the element of fire.
We all have innate talents. Some sing, some compute, others invent. Justin Bonello's talent happens to be inspiring people to embrace a love of food, the South African way. We stopped by his studio in Muizenberg to chat about what inspired The Ultimate Braai Master and the latest fires burning on his horizon.
Nothing completes juicy, fire-cooked meat quite like a beautiful braai salad. With Justin Bonello taking centre stage on all things cooked outdoors, we asked him to share two winning potato salads with us. It appears he loves spuds as much as we do.
Book details