Mamphela Ramphele Says the Response to Agang South Africa Has Been "Encouraging" (Plus: Video)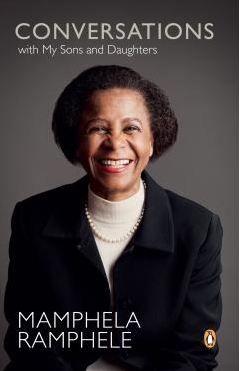 Greg Nicolson from the Daily Maverick attended a media update with Mamphela Ramphele, author of Conversations with My Sons and Daughters, where she spoke about her recently launched political party platform, Agang South Africa.
She said that on the day that they launched, 1 500 people registered to volunteer for them and that this number increased to nearly 5000 in the following week. Until the official launch of the political party later this year, the platform will be run by the six current members. Ramphele said that, "The response has been really encouraging, but to be able to get back to all those people we need to have a credible machine".
Victor, a migrant worker from KwaZulu-Natal, searches a patron at a Jeppestown tavern. The security guard lives at the Jeppe men's hostel with some of the revellers. Others come from the surrounding low-cost apartment buildings. Victor checks the patron for knives or guns then asks, "What about this Agang? This woman will change everything."

"This woman, she has too much money, I've heard," he continues. The tavern's speakers blast a local house song. "The ANC's too scared. Everyone knows this woman."
The Mail & Guardian shared a video of Ramphele discussing Agang South Africa and explaining that, "This is not an anti-ANC platform, this is a platform to build anew a South Africa we can all be proud of":
Book details