Journalist and Mother Susan Newham-Blake Shares Another Extract from Making Finn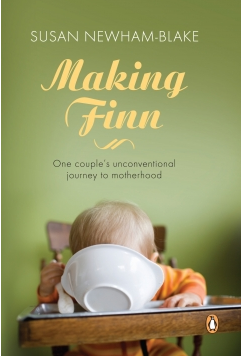 Susan Newham-Blake's Making Finn tells the story of her and her partner's journey to becoming parents. On her blog she shared an extract from the book in which she describes how, at a very young age, she was already determined to do anything for her future babies – even if it meant staring down a school nurse.
In a previously published extract from the book, Newham-Blake describes how, later in her life, she resorted to the use of donor sperm to have her son Finn.
I was eight years old when the nurses arrived at our facebrick primary school in Alberton, south-east ofJohannesburg. They wore white starched uniforms with shiny metallic brooches on their sleeves, giving them an air of military importance. I was terrified. I moved closer to my best friend Belinda. She knew about these things. She would explain. 'They've come to give us our German measles vaccine,' she announced, as though the thought of giant needles did nothing to her heartbeat. I, on the other hand, could barely croak the words, 'But why?'
Book details