Mamphela Ramphele Rumoured to be Starting a Political Party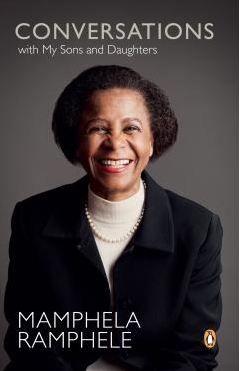 Mamphela Ramphele, author of Conversations with My Sons and Daughters, is rumoured to be on a fundraising drive to start a new political party. The former UCT vice-chancellor and World Bank director has been outspoken about her views on politics and has not shied away from criticising the ruling party.
Ramphele has declined to comment, according to Mike Cohen from Business Week, who quotes her as saying only that she "will be the first to go public if there is a new development". This has not however, quashed rumours from people such as former DA leader Tony Leon who was quoted by David Smith from The Guardian as saying that a friend of his had attended a fundraising meeting held by Ramphele where she confirmed that she would be forming a party.
Both Cohen and Smith report that the party announcement will be made on 12 February in Pretoria.
Mamphela Ramphele, the chairwoman of Gold Fields Ltd. (GFI), declined to comment on a report that she plans to start a new political party to challenge South Africa's ruling African National Congress.

While Ramphele was expected to establish the new party on Feb. 12, she has failed to persuade other high profile leaders to join, Johannesburg-based Business Day reported today.
Anti-apartheid activist, soulmate of the late Steve Biko, high-flying academic and businesswoman, eloquent nemesis of government: Dr Mamphela Ramphele, said to be planning her own political party, is seen by some as the woman who can shake up South Africa and restore the nation's moral compass.

Media reports suggesting that Ramphele was on a fundraising drive for a launch into politics led to speculation that her anti-corruption credentials could woo black middle-class voters away from the dominant African National Congress (ANC) in next year's elections.
Book details
Image courtesy Business Day