Mamphela Ramphele Urges South Africans to be Agents of Change in Their Own Country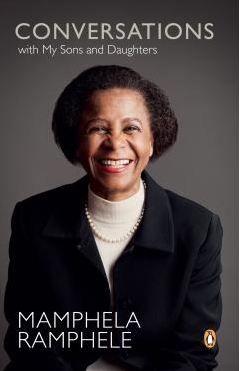 Sue Grant-Marshall recently spoke with Mamphela Ramphele, author of Conversations with My Sons and Daughters. The former UCT vice-chancellor and World Bank director talked about what drove her to write her book.
Speaking first at the UCT Graduate School of Business, Ramphela urged South Africans to take up the call to be activists in their own country, so they themselves could change it, instead of waiting for a government that fails them, and which they still vote for.
The young black undergraduate clears his throat nervously before asking Mamphela Ramphele how best to go about starting a revolution. A hush falls over the business school's large and overflowing lecture theatre. Small-boned, powerfully voiced Ramphele explains empathetically but firmly that in the 1970s, young people did not need to be taught how to have a revolution. They just did it.
Book details