Dianna Games Discusses How International Businesses Can Succeed in African Markets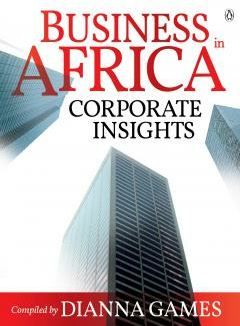 Dianna Games, author of Business in Africa: Corporate Insights, took part in a discussion at the UCT Graduate School of Business. African Business Review shared some of the insights that Games had at the talk, regarding Africa as a business destination.
Games said that, "In an era of Afro-optimism we fail to see how small and dysfunctional these countries and economies are" and that in order to succeed international businesses should partner with local ones:
Attention is on Africa as the new business destination of the world. But, without guidance on the ground, grand business plans can decay into regrettable adventures.

Africa's economies have been called 'lions on the move'. High growth, high return, is the mantra of investors looking for a way into the pride.

Business commentators advise investors to study each economy as a separate, complex entity, to respect it and the rest of the pride, and to find an expert guide to improve chances of success.
Book details