Martinique Stilwell Describes Working with Illustrator James Berrange on Thinking Up a Hurricane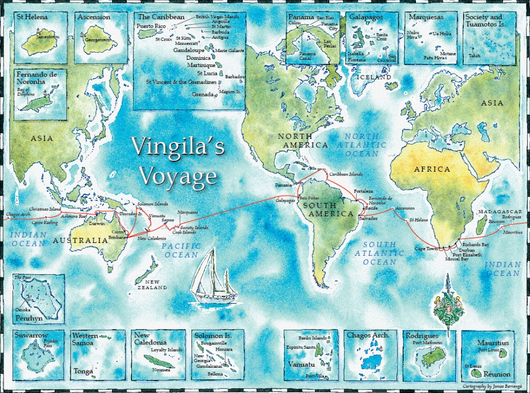 &nbsp>
On her website, Martinique Stilwell, author of Thinking Up a Hurricane, has written about the nerve-wracking process of getting a book published. She also shared one of her favourite aspects of creating her book – working with illustrator James Berrange to create a map.
Stilwell explained that although the map in the book is printed in black and white, Berrange originally painted it in watercolours. She said that designing the map with him was one of the most enjoyable parts of creating Thinking Up a Hurricane:
Writing is not for sissies. Getting accepted by a publisher is thrilling but the anxious wait during which your manuscript is considered by a potential editor feels a lot like being becalmed. And rewriting something for the 6th, or 7th or even 10th time is like running a marathon – not that I've ever done such a thing – but I understand one tries not to think of the whole race and just focuses on getting to the next tree. I try to take it one sentence at a time.

All in all writing a book pretty much puts you through the emotional ringer. Probably one of the least stressful and most enjoyable parts of creating Thinking Up A Hurricane was working on the map with James Berrange.
Book details
Image courtesy Martinique Stilwell