Janet Smith Writes About Mamphela Ramphele's Banishment During Apartheid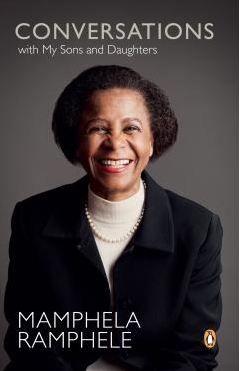 Janet Smith has written an article on Dr Mamphela Ramphele for Pretoria News, reflecting on the seven years that Ramphele was banished to a rural village in Limpopo by the apartheid government.
Ramphele, who was pregnant at the time, took the banning in her stride and started a clinic in the back room of a Catholic church. The clinic would eventually treat just under 50 000 people in the community. Smith also talks about Ramphele's Conversations with My Sons and Daughters, saying that her "set of values and outspoken ethics are rare".
When Dr Mamphela Ramphele's banning orders were renewed for two years in 1982, there was outrage in the liberation movements. She had already been banned for five.

"Bannings, banishments, detentions without trial and ideologically-motivated trials are viewed as an open war against black aspirations and security," railed the Azanian People's Organisation spokesman Ishmael Mkhabela.
Book details