Dianna Games Offers Insights Into the Conflict in Goma, Eastern Congo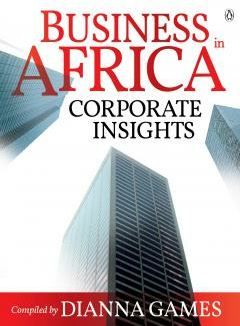 Dianna Games, editor of Business in Africa: Corporate Insights, has written an article for Business Day about going to the Congolese town of Goma a few years ago.
Goma, the site of one of the world's deadliest conflicts and a flashpoint where rebels known as the M23 have recently taken over, is located on the edge of the beautiful Lake Kivu and in the shadow of the Nyiragongo volcano. Games gives a short introduction about what the place is like, and how the ongoing conflict has affected the people of this town.
The thing that struck me on my first visit to Goma, in eastern Democratic Republic of Congo, a few years ago was its beautiful location on the edge of Lake Kivu.

Opulent resorts, restaurants and homes with verdant green lawns and banks of tropical plants line the lakeshore. But just a few streets inland, the sprawling town bears the scars of a turbulent past characterised by conflict and poverty.
Book details