Mamphela Ramphele Says the ANC is "Too Comfortable"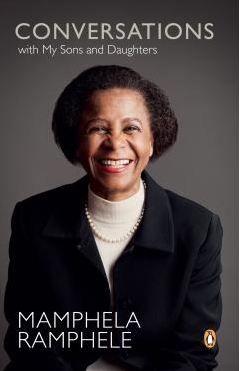 Mamphela Ramphele has once again strongly criticised the ANC, telling students at the UCT Graduate School of Business that President Jacob Zuma does not grasp the concept of a constitutional democracy. The author of Conversations with My Sons and Daughters rarely minces her words, as can be seen from the following report on her speech:
Struggle veteran and Gold Fields chairwoman Mamphela Ramphele on Tuesday again launched a scathing attack on the African National Congress (ANC) and President Jacob Zuma, saying the president did not understand what a constitutional democracy was and that the ANC was "too comfortable" in power.

Delivering an address on the "Marikana fallout" at the University of Cape Town's graduate school of business, Dr Ramphele said that South Africans were "given dummies" after democracy through instruments such as social grants and programmes such as black economic empowerment. This, she said, was meant to allow the black elite to be comfortable and be able to live side by side with the white elite.
Book details