Mamphela Ramphele Speaks Out About the State of Education in South Africa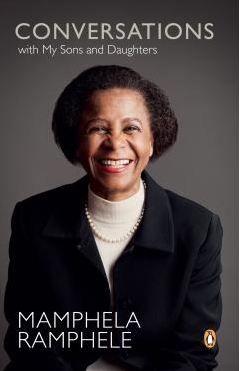 Mamphela Ramphele, author of Conversations with My Sons and Daughters, expressed her concern about the state of education in South Africa at two events last month.
At the third congress for the National Professional Teachers' Organisation of South Africa (Naptosa), held last month, Ramphele compared the state of South African education to a sinking ship. She likened the situation to that of the Italian passenger ship Costa Concordia, saying that government officials that have pulled their children out of public schools are like the ship's captain who was among the first to leave the sinking vessel. She called for experts and specialists to fill teaching positions and encouraged parents and children to insist on their right to a good education.
The following week, Ramphele delivered Unisa's 2012 Founders Lecture on "Educating and Training the 21st Century South African Citizen". She spoke about the negative impact of South Africa's inability to close the gap between the education offered to poor students and that of their wealthier counterparts.
Mamphela Ramphele has compared the state of education in South Africa to a sinking ship, Beeld reported on Thursday.

Speaking at the third congress of teacher's union Naptosa in Benoni on Wedesday, Ramphele, the founder of the Citizens Movement, an organisation that lobbies for social change, used the example of the Italian passenger ship the Costa Concordia, where the captain slept while his ship was wrecked.
Educating the citizens of South Africa was the key to a successful nation, Gold Fields chairperson Mamphela Ramphele said in Pretoria on Wednesday.

"An education that focuses on both the skills needed to earn a living as well as living lives that are meaningful provides an impetus for excellence and relevance," she said.
Book details