Sean Davison Continues the Story of His Mother's Assisted Suicide in After We Said Goodbye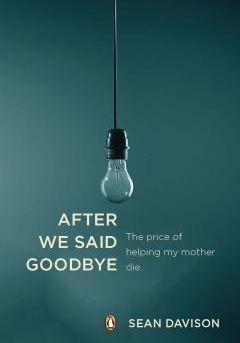 Sean Davison made headlines when he was arrested in New Zealand for matricide. The story that emerged – how he helped his ailing mother to die – is the subject of his affecting book, Before We Say Goodbye.
This second book, After We Said Goodbye, takes up the story from there: his arrest, trial and sentencing and the dramatic events that followed after this softspoken, unassuming man took the most fateful decision of his life; one that tore open family rifts and posed fundamental questions about life and his choices. With unwavering frankness, Davison faces his demons: Should he have done what he did? Ought he to have exposed his family? Was it the right thing to self-sensor the first edition of his book and conceal the fact that he had administered the morphine? And how should he come to terms with his sibling who had leaked the uncensored manuscript that lead to his arrest?
About the author:
Sean Davison was born in Auckland New Zealand and spent most of his childhood on the West Coast, gaining a doctorate in microbiology at the University of Otago. He is Professor of Biotechnology at the University of the Western Cape in Cape Town where he heads the DNA Forensics Laboratory which has initiated a project to prove the innocence of people wrongfully convicted of crimes by using DNA testing that was not available at the time of their conviction. Davison is married to his wife Raine, and the couple have two young boys. Sean Davison is a vocal activist for the right to die with dignity.
Book details