Second Excerpt from Mamphela Ramphele's Conversations with My Sons and Daughters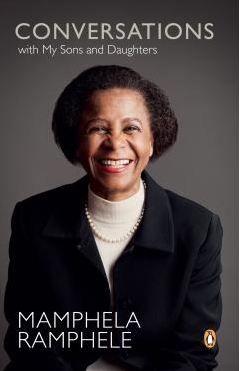 Penguin has shared an extract from Mamphela Ramphele's new book, Conversations with My Sons and Daughters. City Press previously shared a separate extract from the book.
In this extract Ramphele addresses the realities of a post-apartheid country, and juxtaposes its failures and the disillusionments of its people with any other post-colonial experience. She says the experiences and qualifications of many freedom fighters do not necessarily translate into a qualified leadership once a new political dispensation is in place. She sees the challenge for liberation movements as that of making the transition "from liberators to governing political parties."
There is a sense of entitlement in the assertion that those who sacrificed their youth to the armed struggle have a right to lead and govern. This sense of entitlement introduces a real dilemma in that those who fought hard for freedom and who feel strongly that they should enjoy the spoils of being in government do not necessarily have the capacity to govern. The right to govern a modern, sophisticated socio-economic and political system has to be balanced with the right of citizens to be governed competently. Most freedom fighters lack the most basic skills needed for good governance. Their military training as guerrilla fighters has not necessarily prepared them for the value-based approach to governance which is central to our constitutional democracy.
Book details