Jamala Safari Discusses Leaving the Congo and Coming to South Africa as a Refugee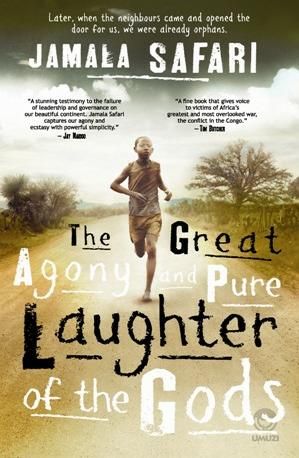 Business Day's Penny Haw interviewed Jamala Safari, author of The Great Agony and Pure Laughter of the Gods.
Safari spoke about leaving the Congo and his journey through Tanzania and Mozambique to South Africa. He then explained why he decided to write a fictional account of a similar journey instead of making it autobiographical:
It was only six years ago that Jamala Safari fled the Democratic Republic of Congo. Although, having survived childhood in a country whose history is characterised by violence, genocide and corruption, he was relatively accustomed to the atrocities of civil war, two particular incidents convinced the young man — then an environmental management student barely out of his teens — to flee for places unknown.

One day, while Safari was visiting his uncle, a skirmish broke out between militia and government forces, who were bunkered on either side of the house. For days, Safari and about eight members of the family were trapped between the opposing sides. They lay on the broken glass strewn across the floor of the house to avoid the bullets and grenades.
Book details