Imraan Coovadia Reflects on Writing, Politics and Culture in Transformations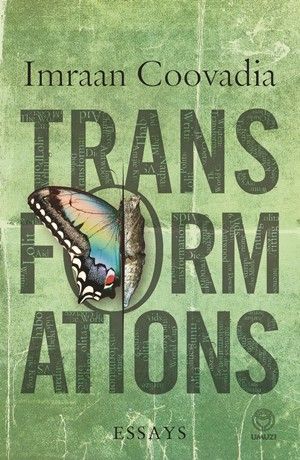 What does Playboy have to do with Nabokov's infamous novel Lolita and his obsession with a butterfly? Why is Shrien Dewani looking so cheap? And what can Ovid's Metamorphosis show us about contemporary South African society?
Imraan Coovadia's Transformations is a collection of short pieces in the tradition of the essayist: exciting, probing, intelligent and readable. The essays are on writing, politics and culture from a South African perspective. Written with his signature wit, and with subjects ranging from vuvuzelas to JM Coetzee, Tolstoy to Mbeki, Coovadia's essays cast a wide net and, like literature and the country, never fail to surprise.
About the author
Winner of the Sunday Times Fiction Award, Imraan Coovadia is the author of the novels The Institute for Taxi Poetry, The Wedding, Green-eyed Thieves, and High Low In-between. He teaches at the University of Cape Town.
Book details