Book Two in Lily Herne's Mall Rats Series: Death of a Saint (Plus: Deadlands in Paperback)
Secrets. Everyone has them. But what if your secret is something so unthinkable that you can't even admit it to yourself? Lily Herne returns with Death of a Saint, the next instalment in the Mall Rats series.
Exiled from the city enclave for crimes against the Resurrectionist State, teen rebels Lele, Ginger, Ash and Saint — aka the Mall Rats — are hiding out in the Deadlands, a once-prosperous area now swarming with the living dead. With the sinister Guardians breathing down their necks, the Mall Rats face a stark choice: return to the enclave and try to evade capture or leave Cape Town in search of other survivors. But what if the rest of South Africa is nothing but a zombie-infested wasteland? Will they be able to survive on the road if all they have is each other, or will their secrets tear them apart?
After all, only Lele knows the shocking truth as to why the dead leave the Mall Rats unscathed — knowledge that she can't bring herself to share. And she's not the only Mall Rat harbouring a dangerous secret….
About the author
Lily Herne is the pseudonym of mother/daughter duo Sarah Lotz and Savannah Lotz. A fan of fake identities, Sarah also writes an urban horror series with author Louis Greenberg under the name SL Grey as well as various crime novels, internationally anthologised short stories and screenplays under her own name. Savannah, a die-hard fantasy fanatic, is currently in her second year studying screenwriting at the University of East Anglia.
~ ~ ~
Deadlands, the acclaimed first book in the series, is now available in paperback:
Ten years after Cape Town was destroyed in the War with the living dead, zombies roam free in Cape Town's suburbs (known as the Deadlands), and the remaining living are either fenced in on farms or in urban shanty towns. The living are watched over by the mysteriously robed Guardians, a race of humanoid figures who appeared at the end of the War and who keep the living dead at bay, albeit at a steep price.
Every year the Guardians stage a human Lottery and select five aspiring teenagers to be whisked out of the enclave for a secret purpose. To be one of the chosen five is a highly sought after and prestigious accolade. No one knows why the Guardians prize teenage bodies so highly, how they control the zombies or what they look like under the robes that cover their bodies….
Praise for Deadlands
"Deadlands is cool, provocative and sharp as spiny teeth. A viciously satirical, pop-culture loaded, teen zombie apocalypse with heart – it's smart, dark, sweet, gruesome, political and, best of all, funny." — Lauren Beukes, author of Zoo City and Moxyland
Watch the book trailer: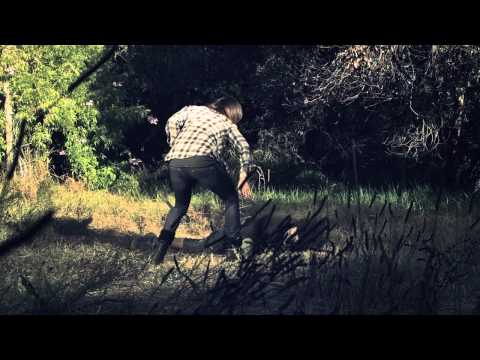 Book details