Penguin Books SA Wins the 2011 Sefika Best Trade Publisher of the Year Award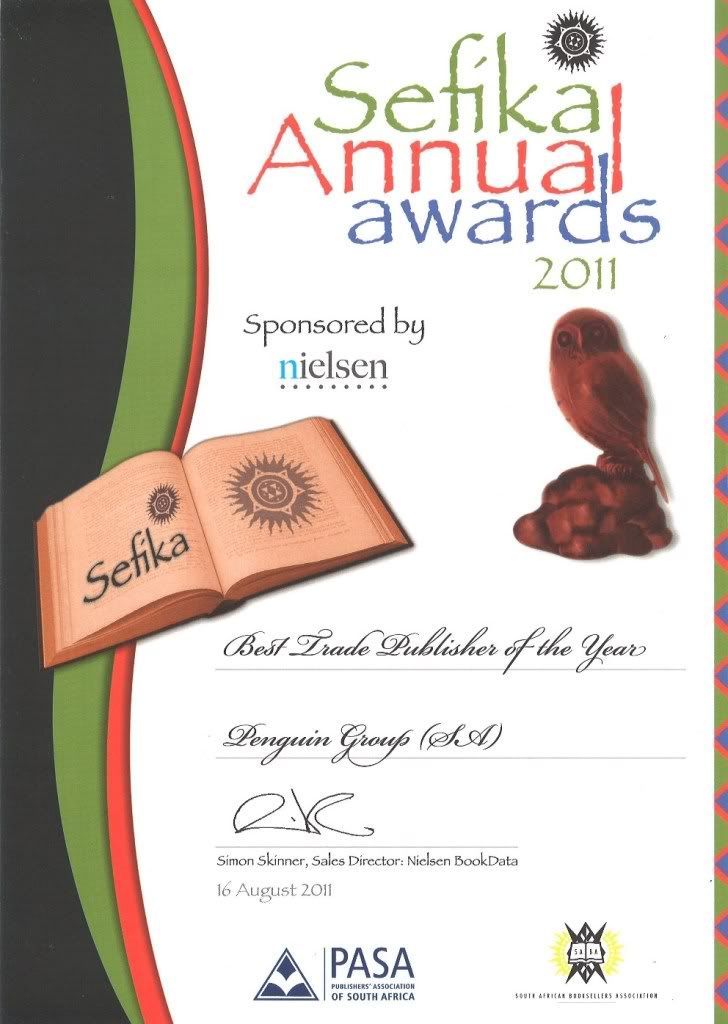 We are proud to announce that on Tuesday, 16 August 2011, Penguin Books SA was awarded the 2011 Sefika Annual Award for Best Trade Publisher of the Year.
"I have the privilege of working with a wonderful team of colleagues at Penguin SA," said Alison Lowry, CEO of Penguin Books SA, "and it gives me great pleasure to share this recognition, Best Trade Publisher of the Year 2011, for a second consecutive year, with all of them."
The Sefika Award is an industry award voted by booksellers, and aims to honour organisations that have made significant contributions to the publishing and bookselling industries in South Africa. This prestigious award recognises overall excellence in the South African Trade Publishing sector.
The criteria used by booksellers in the selection process include the following:
Outstanding levels of customer service
Outstanding turnaround times for book delivery
Superior relationships and communication from the sales team to booksellers
Reaching out and supporting booksellers with publicity and launches